Region:
Edmonton AB
Generation:
Sansei
Born 1986, Calgary, AB
.flowarrior
Bio
With over a decade of experience under his belt, The FloWarrior has earned a reputation as one of Canada's top fire and flow arts performers.
Fusing his passion for dance, martial arts and music, he has created his own unique brand of 'martial artistry'  through years of training and dedication to his craft.
A world renowned innovator in a number of unique disciplines including folding fans, rice hats, lightsabers, and the Force Leash; he continues to push the limits of what is possible through movement art and object manipulation.
Artist Statement
The FloWarrior's lifelong love of Asian culture, philosophy, and martial arts is evident in every aspect of his performance and style.
His unique brand of 'martial artistry'  is a potent blend of passion, precision, and musicality that employs a veritable arsenal of cutting edge flow arts weaponry.
Balancing Yin and Yang, strong and soft,  fast and slow, his technical and entrancing style is simultaneously beautiful and deadly.
His passion for performance is unmistakable from the moment he steps on stage, where he uses his incredible skills to amaze, inspire, and empower audiences of all ages.
---
Click on thumbnails to view full images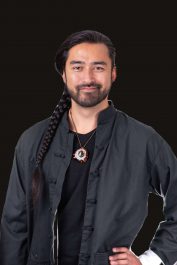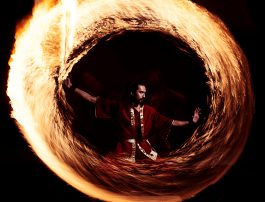 ---